Affordable Rental Housing
NeighborWorks® Alaska is dedicated to providing quality, safe, and clean affordable apartment homes in convenient locations all over Anchorage. From well-furnished three-bedroom units to practical efficiencies, we have an apartment that is ideal for any lifestyle. All our apartment communities are professionally managed and are located near schools, bus lines, and shopping. Many of our properties are also located close to major employment centers, including downtown, midtown, and southeast business districts.
HomeOwnership and Home Improvement
Home ownership remains at the heart of most Americans, and that dream is alive and well in Alaska. NeighborWorks® Alaska offers home buyer education and an array of affordable loan programs designed to assist home buyers with purchasing a home. Experienced staff assist potential new homeowners with the lending process and help determine how our loan products may best fit their needs. We offer down payment and closing cost assistance loans, first mortgages and partner with a number of local lenders. All loan programs are subject to income limits and other borrower eligibility requirements.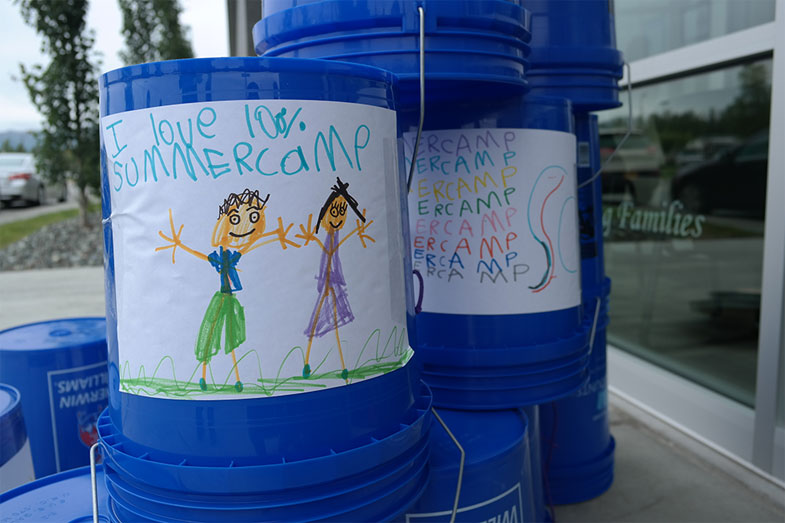 Even the best built home will, at some point, need to undergo repairs or major replacements. Often the cost of replacing a roof or heating system will be a major expense. NeighborWorks® Alaska can support current homeowners by maintaining the health, safety and value of their homes through our repair and rehabilitation programs.
Community Engagement and Resident Services
NeighborWorks® Alaska believes that collaboration is the most powerful way to achieve our goal to build community through neighborhoods. By working together, sharing skills and knowledge, and pooling our resources, we can meet the needs of our community. We share a common vision with many partners of a strong, vibrant and sustainable community where everyone has a place to call home.
NeighborWorks® Alaska believes that all residents should have opportunities for civic engagement, leadership development and connections to the wider community. We empower people to make a positive difference in our neighborhoods and our city. We bring people together and focus on what makes a community a positive place to live. We support people in how to work with a diversity of opinions and backgrounds, and build strong, vibrant, and sustainable neighborhoods.