Fish Creek Trail Survey
Do you live in Spenard? We're seeking feedback from residents about their experience in Spenard and how they use the Fish Creek Trail. Please share your thoughts!
Fill out this survey in June 2022: https://tinyurl.com/42asx22h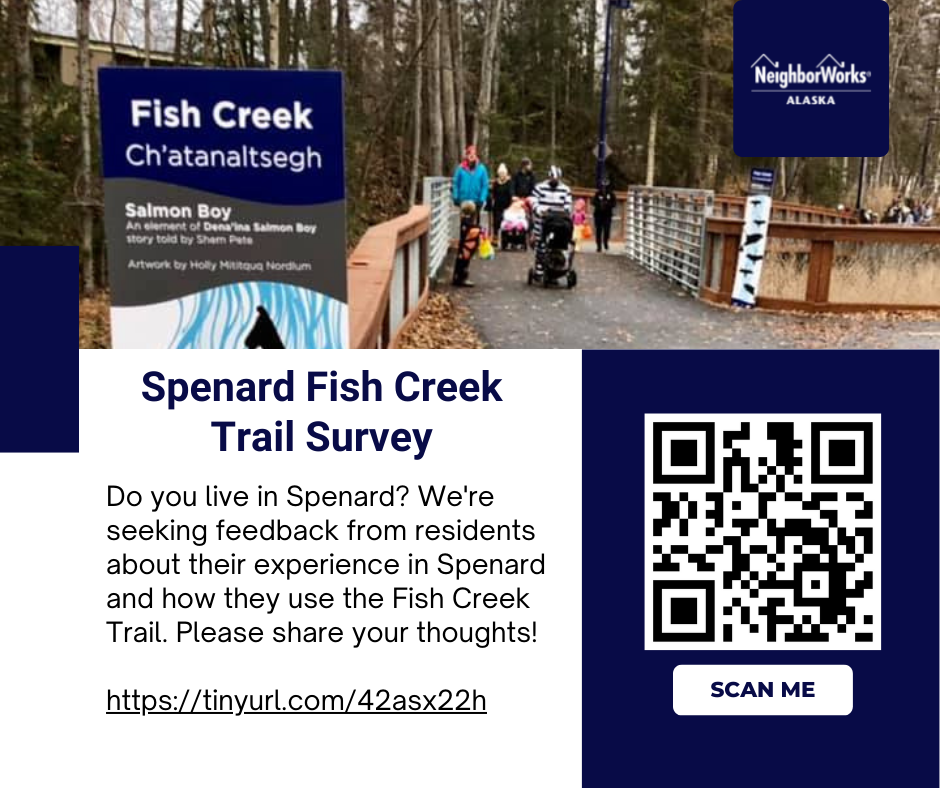 Stories of Fish Creek
In 2021, we unveiled our temporary signs at our Trick or Treat event. The Stories of Fish Creek will be installed along the trail in summer 2022.
Thanks to our artists and storytellers for making this possible: Lee and Alexandra Post, Jane Peyton Johnson, Holly Mititquq Nordlum, Scott Clendaniel, and Rhonda Scott.
This is a collaborative effort to celebrate the culture and stories of Fish Creek, in partnership with Spenard and Turnagain Community Councils, Anchorage Park Foundation, and Anchorage Parks & Recreation, and thanks to the support from AARP Livable Communities, AARP Alaska, and NeighborWorks America.